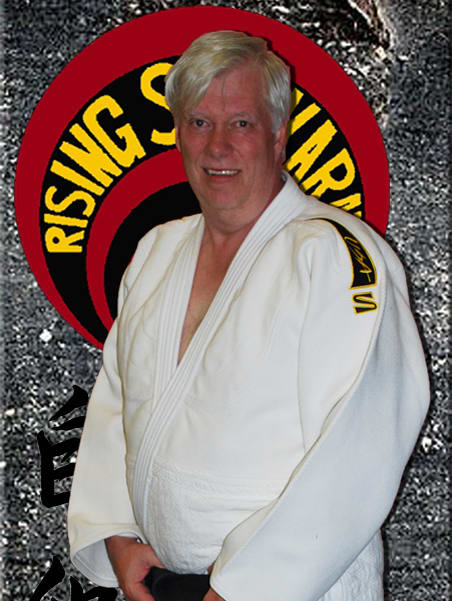 Sensei Blomquist
Judo Instructor
Sensei Niilo Blomquist has been training in Judo since 1968. He is always the first person on the mat, ready to get all of the RSKA Judo students warmed up and ready for a great class.
Sensei Blomquist gives all of the students on the mat everything he has to give and leaves everyone sweating and smiling. All of the RSKA Black Belt Club Karate Students and Judo students look forward to his classes.
On July 22, 2023 Sensei Blomquist was promoted to 5th Degree Black Belt or Godan by his Instructor, Sensei C. Scott Main.