Build Your Child's Foundation For A Stronger Tomorrow With Preschool Martial Arts
Join us at Rising Sun Karate Academy for our Little Ranger Program. This Preschool Martial Arts Class is educational, exciting, challenging, innovative, and fun.
Our short-term goal orientated martial arts program is designed with your 3, 4 or 5-year-old children in mind.
This program will introduce your children to various exercises, drills and vital lessons that will improve their attention span, self-control, motor skills, and most importantly – their confidence.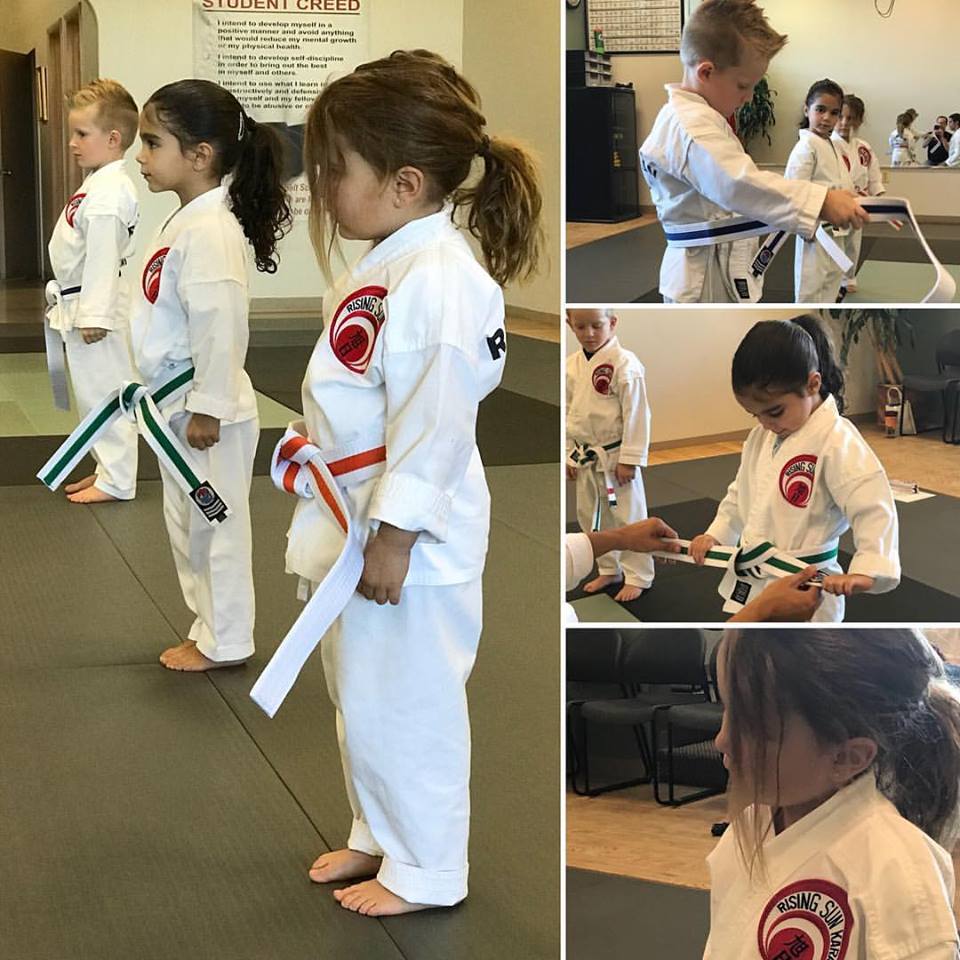 This Program Is NOT For Parents Wanting A Babysitter!
Little Rangers Preschool Martial Arts is a Fitness and Educational Success System that teaches real martial arts. Participation in this award-winning program will greatly improve:
Motor skills
Attention span
Behavior problems
Social interaction
And respect for parents and friends
These powerful life skills will help your child overcome many obstacles and challenges and enable them to excel in all facets of their life as they grow and mature.
Get Started Today With The Best Preschool Martial Arts Classes In Toms River
Our Little Rangers program is the perfect way for boys and girls to stay active, make new friends, and build a foundation for success in all aspects of their lives.
But don't wait until it's too late. Class sizes are limited.
To learn more about our Preschool Martial Arts Classes or to sign up today, all you have to do is fill out the short form on your screen!