Challenge Yourself With The Best Teen And Adult Karate Classes In Town
At Rising Sun Karate, we not only teach self-defense, we provide a total body workout adaptable to any age. In our state-of-the-art training facility, we offer the most effective martial arts, self-defense and fitness program available for men and women of all ages.
Our Karate Classes in Toms River are perfect for both Teens and Adults and offer all experience levels a chance to learn this incredible discipline and see total body results in no time!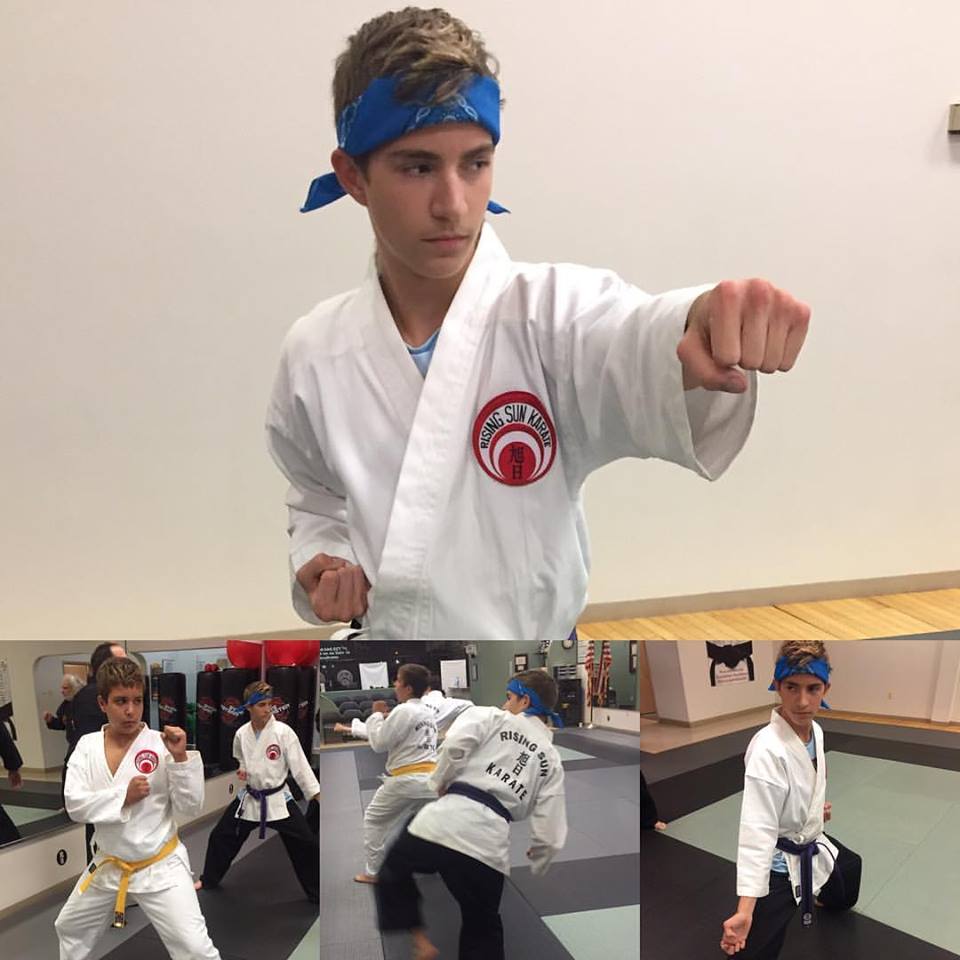 Build Total Body Strength Right Away With Our Adult & Teen Karate Classes
The physical benefits of our Karate Classes at Rising Sun Karate Academy will be obvious. You will see changes in your...
Physical appearance
Cardiovascular condition
And overall strength
...as you develop power and technique to defend yourself and the lives of your loved ones.
Our high-energy karate classes help you enjoy total-body success by pushing you with exciting and motivating workouts. As you learn and progress through the discipline, you'll push your body more and more, producing results like you never thought possible.
But The Mental Benefits Of Karate Are Even More Impressive
More important than the physical benefits of our Karate classes are the mental benefits that will be "seen" in your attitude and character.
When you look great, you feel great… resulting in a level of confidence that makes you unstoppable!
Whether you're starting from the very basics or developing skills that you have learned over a lifetime, our Karate Classes in Toms River will boost your confidence with an exciting progression system and rewarding feedback from our instructors.
In no time, you'll enjoy:
Boosted confidence
Reduced stress
Improve focus and attention to detail
And incredible motivation in your everyday life!
Join Us Today For These Incredible Karate Classes In Toms River
Are you ready to get started? Learn more about our cutting-edge Karate Classes in Toms River today! All you have to do is fill out the short form on your screen. We'll reach out right away to answer all of your questions and get you set up with a FREE trial!