Shed Fat And Build Muscle With Our Fitness Kickboxing Classes
Our Rising Sun Fitness Kickboxing Classes offer you a high-energy, non-contact cardiovascular workout that tones every muscle in your body. This is a Fitness Kickboxing class that is perfect for men and women of all backgrounds and experience levels.
Our Fitness Kickboxing Classes in Toms River combine music and excitement with martial arts techniques, making it a fun way to get in shape and stay in shape!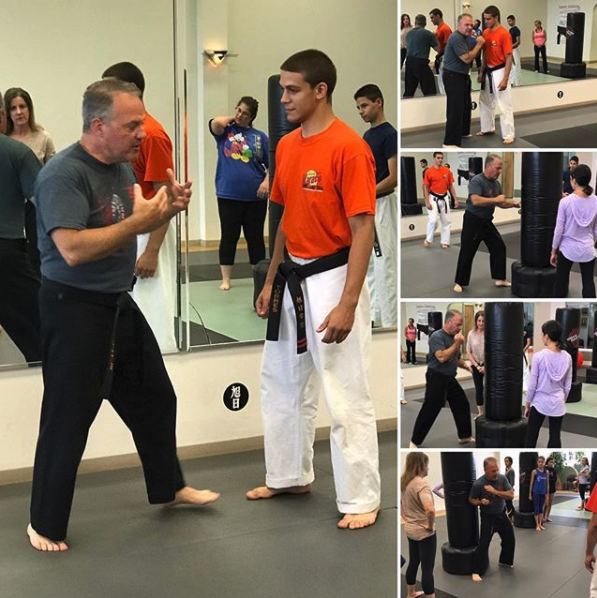 See Real Results Fast With Our Fitness Kickboxing Classes In Toms River
These Fitness Kickboxing Classes are like nothing you've ever seen before. We aim to keep your heart racing and your muscles moving as you push your entire body all at once.
With this incredible system, you can:
Tone up without bulking up
Sweat like crazy and have a lot of fun
Leave each class knowing you gave it your all!
PLUS These Fitness Kickboxing Classes Are Perfect For Everyone!
Our Fitness Kickboxing Classes are designed for all levels from beginner through advanced.
The classes begin with basic warm-ups
Followed by basic punching and kicking
Then the class progresses into more challenging combinations
We encourage all beginners to follow along with the class and take as many breaks as needed. Your first two classes are usually the hardest and then you become accustomed to the combinations and will not need to take as many breaks. You'll:
Feel great
Lose weight
Have fun
Stay motivated
And Build muscle tone fast!
Sign Up For Our Toms River Fitness Kickboxing Classes Today!
See real results today with our Fitness Kickboxing Classes in Toms River! We are proud to offer a ride of class times throughout the week to fit your busy schedule.
And no uniform is required! Just wear some comfortable workout clothes and don't forget to bring a towel!
Learn more or sign up today by filling out the short form on your screen. We'll reach out right away to make sure you are all set.