Master The Art Of Throws And Takedowns With Our Teen And Adult Judo Classes
Are you ready to learn the ins and outs of Judo today? Then get started with our cutting-edge Judo Classes in Toms River at Rising Sun Karate Academy. Perfect for teens and adults of all experience levels, these classes will teach you the balance of leverage and technique while also pushing you through an incredible workout.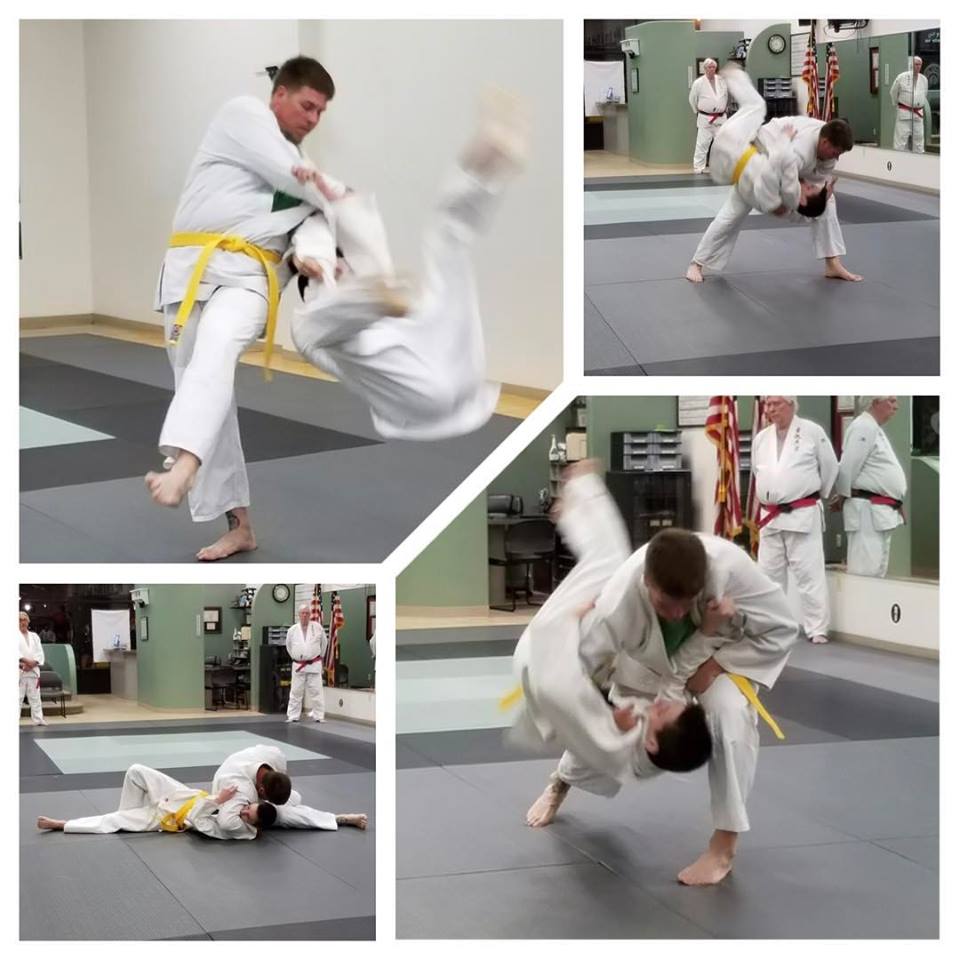 Learn How To Overcome A Stronger Opponent With Our Toms River Judo Classes
Rather than relying on brute strength like many modern self-defense forms, Judo teaches students to overcome the strength and size of an opponent by using superior timing, technique, and leverage.
From throws to submissions, Judo is all about knowing when to make your move.
That's why our Judo Classes in Toms River are designed to help you gain a comfort level with all aspects of the discipline, no matter what your experience level is.
You'll learn everything from
Specialized pins and controlled holds
To
Arm locks, choking techniques, and submission strategies
PLUS You'll Get In Great Shape Fast With Our Judo Training
Judo is a total-body effort and our classes are designed to help you see total body results. In each of our Judo classes, you'll be challenged with heart-racing exercises that mimic a competition match. And as you push yourself to get stronger and more accomplished, you can rest easy knowing you're training in a safe and secure environment.
Judo students quickly enjoy benefits like:
Boosted cardiovascular health
Improved strength and muscle tone
Incredible flexibility and agility
Unwavering confidence in yourself
Start Today With The Best Judo Training For Teens & Adults In Toms River
Whether you're looking for a great total body workout or you're hoping to learn some effective self-defense skills, our Judo classes at Rising Sun Karate Academy are perfect.
Build strength and confidence with the best training in all of Toms River.
To get started, all you have to do is fill out the short form on your screen today. We'll reach out right away to answer all of your questions and get you set up in no time!